1. How Money Really Works
An Example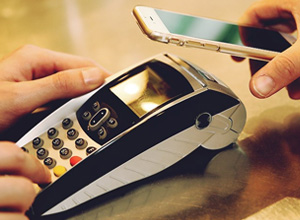 In order to show how money really works, we can offer a simple example. We'll build a small financial system that shows how communities create and use money, and how things like banks and debt really work too.
We'll keep it very simple. We'll start with a very small community, a community of just 5 people, who have skills they want to trade among themselves - in what we could call a 'local economy'. We'll show how they can interact with each other through money and doing so will capture how we interact with each other in much larger societies, indeed the world as a whole, today.
A Basic Financial System
Name
Credits
Debts
Mark
0
0
Jo
0
0
Cassie
0
0
Lauren
0
0
Sean
0
0
- Table 1 -
The above table shows the community members' finances at the beginning. The fact that the table is filled with zeros means there's no money in this community yet. But that's not a problem, because Mark, Jo, Cassie, Lauren and Sean all read the moneytruth.org website and they know perfectly well how to get the system up and running.
The reason we have money, of course, is to have a common medium for exchange - something to able to offer others in return for doing things for us. Using money, we can easily pay people to build things, grow things, repair things, move things around etc. and we can easily be paid for the things we do for other people too.
So... let's imagine that Sean needs some emergency repairs carried out on his roof. Although no money exists right now, Sean knows that he can hire and pay Mark - a skilled roofer - to do the job. And he knows that he can hire him and pay him right now, right when the work needs to be done, even though he doesn't currently appear to have the money to do so.
In this system, all Sean needs to do is legally agree that he has a reciprocal debt for the value he takes from Mark and that debt itself will create the money that pays Mark and then goes on to circulate in their economy:
Name
Credits
Debts
Mark

▴

1000
0
Jo
0
0
Cassie
0
0
Lauren
0
0
Sean
0

▾

1000
- Table 2 -
What you're seeing above is the actual creation of money. Sean's debt really did create 1000 currency units on the system. And although some readers may be uncomfortable with the ease or simplicity of this process, this really is where most money comes from.
It's ok to pause and reflect at this point, if you feel the need to. Almost none of us in western society are taught even the basics of where money comes from - finding out can be baffling, even overwhelming. Take any time you need and continue when you're ready.
So... we've seen money being created and we instinctively understand that all the other things we normally associate with money can now take place. Sean has a legally binding debt on the system and Mark, having provided the materials and labor to repair Sean's roof, quite rightly is the possessor of (he is the 'bearer' of) the corresponding number of legal credits/claims i.e. money. You can see very clearly here that money is relational, it is based in debt and has two sides: a legal debt and a legal claim.
Notice how this system achieved 2 remarkable things, solving 2 very important economic problems:
Sean didn't have to leave his roof in a state of disrepair while he labored elsewhere for a wage, 'saving up' the money to pay Mark.

He also didn't have to seek out someone who could lend him money, thus he did not have to enter a lender-borrow relationship or pay interest.
This system, then, cleverly solves some of the most serious problems that exist around money and debt. And it achieved it simply, 'endogenously', without having to introduce any money from the outside, or any third-parties like lenders, thus traditional lender-borrower relations or interest either. In other words, many historical problems associated with money, debt and the conflict between rich and poor have been removed.
Let's continue. Lauren would like to extend her property. Lauren's property also serves as the location of her daycare business, so extending it will allow her to expand her business and her ability to serve the community. Just as above, Lauren can enter into a legally binding 'promise to reciprocate' in order to create the money that will pay for the work to be done. She will take on a debt, 2000 units this time, and Jo - a skilled builder - will carry out the work that will earn him the title to those claims.
Name
Credits
Debts
Mark
1000
0
Jo

▴

2000
0
Cassie
0
0
Lauren
0

▾

2000
Sean
0
1000
- Table 3 -
Once again we can see money being created and the two-sided, relational nature of money. Jo has labored for Lauren's benefit, but he is now 2000 currency units better off. Lauren has extended her property and her business, but she is now 2000 currency units in debt.
We can also see that Mark and Jo, having already earned money, can spend that money without the need to create more. This reaffirms that we only need to create money in order to facilitate debt. So long as Mark or Jo wish to spend no more than they already have, they will not need to create more money. And the economy as a whole won't need to create more money until someone needs to spend more than they have. The money that already exists in the economy will continue to circulate until it has been settled again i.e. until the debt which created it is paid down.
The following table shows a transaction between Mark and Lauren. Mark (the roof repairer) has a young child who he would like to enroll in daycare with Lauren. The charge, for the remainder of the year, will be 1000.
Name
Credits
Debts
Mark

▾

0
0
Jo
2000
0
Cassie
0
0
Lauren

▴

1000
2000
Sean
0
1000
- Table 4 -
By comparing Tables 3 and 4 you can see that Mark's account is debited by 1000 and Lauren's account is credited by 1000. Mark goes from +1000 credits to 0 and Lauren's account shows that, while she has a debt of 2000, her credits go from 0 to 1000. Notice that there are still 3000 units of currency in existence (the total in each column), but Lauren now has credits which she can use to pay down her debts. And in doing so, the money she created in the previous round will be paid out of existence again.
Name
Credits
Debts
Mark
0
0
Jo
2000
0
Cassie
0
0
Lauren

▾

0

▴

1000
Sean
0
1000
- Table 5 -
By transferring 1000 currency units from her credit column to her debt column, Lauren paid off part of her debt. And in doing so, she actually removed those 1000 units of currency from the system, leaving only 2000 currency units remaining.
What we've just seen - the creation, transfer and settlement of money - covers the whole 'lifecycle' of money. And it is now very easy to imagine almost any transaction we like between members of the community. We can imagine anyone going into debt and creating more money, we can imagine anyone paying money to anyone/everyone else, and we can imagine anyone paying down debts to eliminate money that their own debts created. We can even imagine everyone paying off all their debts at the same time, returning us to where we began at the beginning, with nothing but zeros in our system i.e. no money and no debts at all.
While there's more we can (and will) go on to talk about, having seen money being created, having seen it being transferred and eventually settled again, having seen the whole 'lifecycle' of money, we've already seen the most important things that we can know about money and a monetary economy:
We've seen that money comes into existence, as we need it, when we go into debt. And that's because money is debt.

We've seen that debt is facilitated, not by the "lending" or "borrowing" of anyone else's money, but by creating new money, endogenously, within the system.

We've seen that money is not returned to a previous owner when it is paid back, but is in fact paid out of existence again.
These realities can be confusing for those used to thinking in more conventional (but inaccurate) ways about money. For example, people may think of money as physical objects, like banknotes or coins, which obviously don't just disappear when you pay them back. But remember, so far, we haven't yet introduced any physical money into our system at all. Everything we did was done with accounts entries and nothing more; simple, legally enforceable records recorded on a ledger. And, in later discussions, you'll see that when we do introduce physical money like banknotes and coins, it really doesn't change the mechanics of money and debt underneath. Physical money 'adds on' to our money system in very small quantities, aiding convenience by enabling hand-to-hand trades i.e. the transfer of accounts information, outside of the banks' communication networks.
So, money, banking and debt work quite differently to the way we commonly believe. Currency systems might actually more rightly be called credit systems, because they create, circulate and destroy money in facilitating an economy's debts. And you've seen that they solve, very cleverly, many of the greatest historical problems associated with money, debt and the conflict between rich and poor.
We'll go on to add more to this model in upcoming sections, including adding governments and a plurality of banks in Sections 8 and 9.