1. How Money Really Works
An Example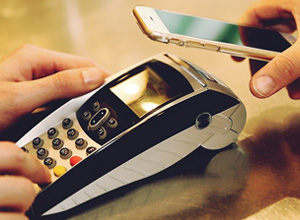 This is our first example of how money really works. You'll get to see where it comes from and how banks and debt really work too.
We'll keep it very simple. We're going to start with a very small community; a community of just 5 people, who have skills they want to share in a local economy. We'll model a small financial system to show how they will interact with each other using money and doing so will capture the way we interact with each other in much larger societies, indeed the world as a whole, today.
A Basic Financial System
Name
Credits
Debts
Mark
0
0
Jo
0
0
Cassie
0
0
Lauren
0
0
Sean
0
0
- Table 1 -
The above table shows each community member's finances at the beginning. The fact that the table is filled with zeros means there's no money in this community yet. But that's not a problem, because Mark, Jo, Cassie, Lauren and Sean all read the moneytruth.org website and know very well how to get the system going and make everything work.
The only reason to have money, of course, is to be able to pay for other people to do things: to build things, grow things, repair things etc. So, let's imagine that Sean needs some repairs carried out on his roof. Although no money exists right now, Sean knows that he can hire and pay Mark - a skilled roofer - to do the job. And he can hire him and pay him right now, right when it needs to be done, without either having to leave the roof in a state of disrepair whilst he labors elsewhere for a wage, or without having to borrow money from a lender and pay interest (which are the only two money-based options capitalist society would ordinarily afford him).
But here, all Sean needs to do is accept that he has a reciprocal debt for the value of the repairs carried out on his home and that debt will itself create the money that pays Mark and then goes on to circualte in their economy.
Name
Credits
Debts
Mark

▴

1000
0
Jo
0
0
Cassie
0
0
Lauren
0
0
Sean
0

▾

1000
- Table 2 -
What you're seeing above is the actual creation of money. Sean's debt really is creating 1000 currency units on the system. And although it may seem much too simple, that really is the plain truth of where money comes from. This is what money is and this is all money is. Sean now has a legally binding debt on the system and Mark, having provided the materials and labor to repair Sean's roof, quite rightly is the bearer of the corresponding legal claims - money. So here again you can see that money is a social relation, it is based in debt and has two sides: a legal debt and a legal claim. Mark's money can be spent with anyone else on the system and he isn't tied into an ongoing relationship with Sean. This system, then, cleverly solves the problems of money and debt, without introducing commodities like gold or silver, or lenders, or interest. In other words, the lender-borower relations which have caused immeasurable horror throughout history and continuing to the present day, have been removed.
Let's continue. Whilst Mark was working for Sean, Lauren was employing Jo, a skilled builder, to extend her property. Lauren's property also serves as the location for her daycare business, so extending it allows her to expand her business and her contribution to the economy. Just as above, Lauren takes on a debt, 2000 units this time, and Jo's labors earn him the title to those claims.
Name
Credits
Debts
Mark
1000
0
Jo

▴

2000
0
Cassie
0
0
Lauren
0

▾

2000
Sean
0
1000
- Table 3 -
Again we see the two-sided nature of money; Jo is 2000 better off, but Lauren is now 2000 in debt. What can also be seen is that Mark and Jo, having already earned money, can spend the money they have without creating new money; money, of course, is only created in response to the economy's need for debt. The economy won't need to create any more money until someone needs to spend more money than they have. The money that already exists in the economy will continue to circulate until it has been settled again i.e. until the debt which created it has been paid off.
So let's see how money is eventually settled again. The following table shows money being transferred from Mark to Lauren. Mark (the roof repairer) has a young child who he would like to enroll in daycare with Lauren, and the charge, for the remainder of the year, will be 1000.
Name
Credits
Debts
Mark

▾

0
0
Jo
2000
0
Cassie
0
0
Lauren

▴

1000
2000
Sean
0
1000
- Table 4 -
You can see that Mark's account is debited and Lauren's account is credited by 1000. Mark goes from +1000 to 0 and Lauren's accont shows that, whilst she has a debt of 2000, she also now has 1000 in credits. There are still 3000 units of currency in existence (total debts), but Lauren's credits can be used to pay off her debts. And in so doing, the money that she created in the previous round, will be paid out of existence again.
Name
Credits
Debts
Mark
0
0
Jo
2000
0
Cassie
0
0
Lauren

▾

0

▴

1000
Sean
0
1000
- Table 5 -
So 1000 currency units were transfered into an account with a negative number and the postitive and negative numbers cancelled each other out. That means there are now only 2000 units of currency left in existence.
From here, it's very easy to imagine any trasaction we like between the parties; we can imagine anyone going into debt and creating more money, we can imagine anyone paying money to any number of others and we can imagine anyone paying off debts to eliminate money again. We can even imagine everyone paying off all their debts at the same time, returning us to where we started, with no money and no debts at all.
So, we've seen money being created, we've seen it being transferred, and we've seen it being eliminated again. That is the lifecycle of money. And although there's much more we can talk about, we've already seen arguably the most important things:
We've seen that money comes into existence, as we need it, when we go into debt. And that's because money is debt.

We've seen that debt is facilitiated, not by "borrowing" anyone else's money, but by creating new money, endogenously, within the system.

We've seen that money is not returned to a rightful previous owner when it is paid back, but is in fact paid out of existence again.
The destruction or elimination of money can be confusing for those used to thinking about money as physical objects like notes and coins (which obviously don't just disappear when you give them back). But remember we haven't introduced any physical money into this system yet, all money is just accounts entries i.e. simple recorded numbers, and you'll see later that even when we do introduce physical money, the very same processes are taking place underneath.
So money, banking and debt work very differently to the way we commonly believe. They don't work by the actual "lending" and "borrowing" of other people's money, which is what most people are led to think.
We'll go on to add more to this model in upcoming sections, including adding a government and a pluraility of banks. Those are in Section 8 and Section 9 if you want to skip straight there.
Our financial systems are really credit systems and that's what makes them potentially such remarkable tools for human progress. Money is a social construct, it comes into and out of existence all the time - undoubtedly trillions of currency units every day around the world - as we (households, firms and governments) go into and out of 'debt'. I think it's clear that we can already imagine a very different economic world to the one we live in today; one which is very much fairer, more inclusive and is largely (albeit not completely) interest free.
next page