Downloadable teaching resources in US/International or UK English
---
'Welcome to the Fascinating World of Money'
Books 1-3
Educational materials for children around 10-11 and up. Most adults would benefit from studying them too!
Download in US/International English

If downloading for the classroom, please purchase the classroom license.
Download in UK English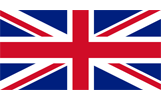 UK schools: 'Welcome to the Fascinating World of Money' Books 1-3 is available in physical form: a set of 3 personalisable workbooks for each child. Contact us here.
---
Coming Soon!
'Thinking About Tax; How Governments Raise Money'
---
Return to main site